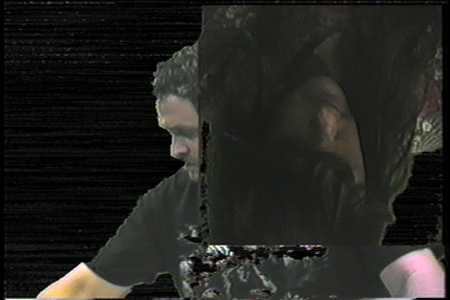 Long Distance Poison delivers its querulous pulsing sonic emanations like Godlike beings attending to the slow ritual roasting of some titanic sacred calf.
--Julian Cope, Head Heritage and author of
Krautrocksampler
Long Distance Poison present an irresistible concoction of convergent psychedelic and analog electronic energies.
--by Wm. Berger, host of
My Castle of Quiet
on radio WFMU
.
LDP is Nathan Cearley and Erica Bradbury.
Discography
New
HUMAN PROGRAM (Deep Distance) [LP, colored vinyl]
PERFECT WEATHER (2:00AM Tapes) [c40ish]
LAMA NADA (Hausu Mountain) [c40ish]
TWIN LIGHTS (Prison Tatt) [c40ish]
SEMIOTIC RECIPIES (Cryptic Carousel) [VHS]
Vinyl
SIGNALS TO A HABITABLE ZONE (Fin Records) [FIN-LE12-015]
THE BOG NEBULA (Prison Tatt Records) [single sided 12"]
GLIESE TRANSLATIONS (Fin Records) [Fin-LE12-053]
Tapes
MIRROR TOTALITY (Moss Archive) [c40]
FEORH (Tusco/Embassy) [c40]
RARE HUMANS (Baked Tapes) [C42]
IDEOLOGICAL STATE APPARATUS (Constellation Tatsu) [C40]
LIFERS (comp. on Life Like with Thurston Moore, Calvin Johnson, Swimsuit and others) [C96]
ANCIENT ANALOGUES (VCO Recordings) [C43]
GAMMA GRAVES (Ecstatic Peace!) [C40]
THE NOISE FROM RIDGEWOOD (Benefit Compilation for The Silent Barn) (Obsolete Units)
CALENDRIC CIRCUITS (Digitalis Limited) [C40]
VOLTAGE VOIDS (Cryptic Carousel) [C40]
S/T (Life Like Records and Tapes) [C50]
All photos from ESP TV, Nikki Sneakers, Ian Franklin and the Clocktower Gallery.
CONTACT: nathancearley@gmail.com